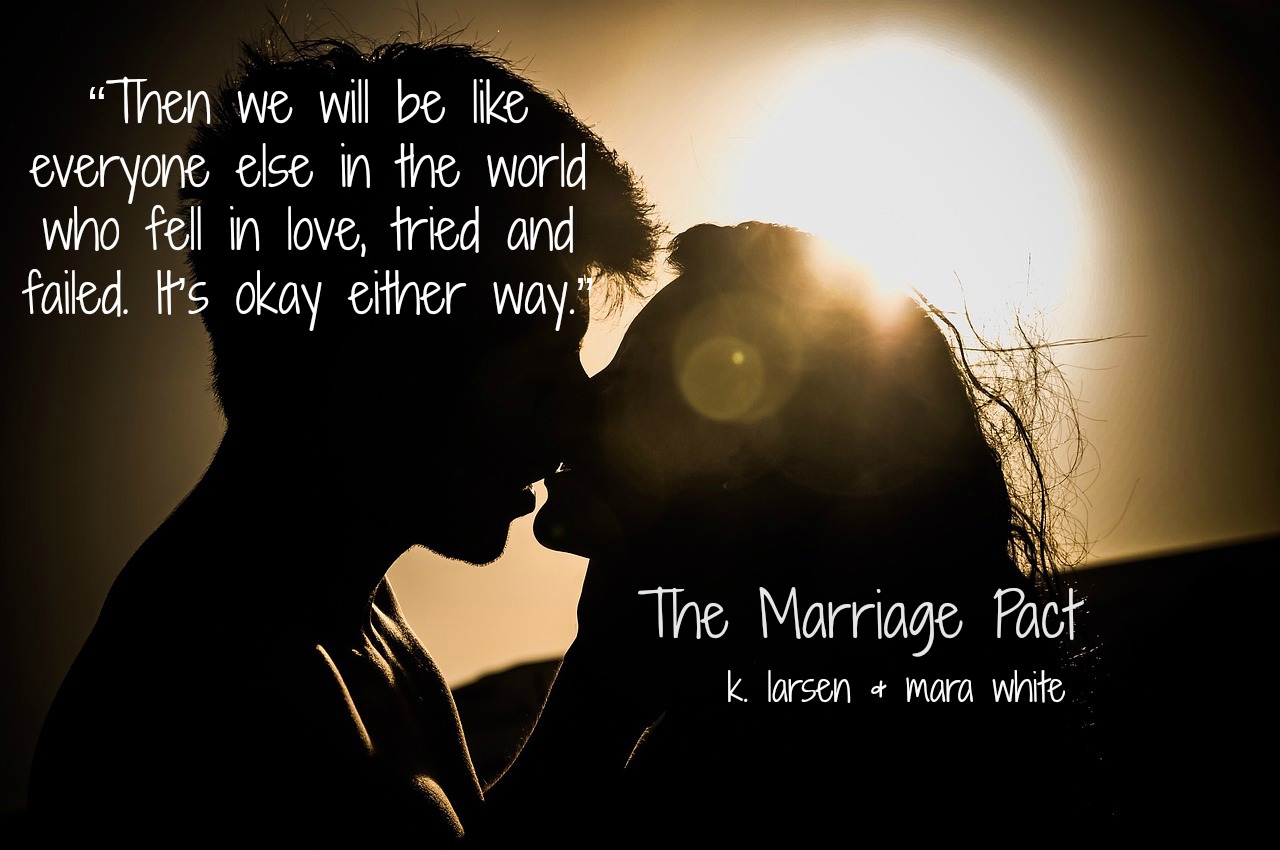 We're live folks.
http://amzn.to/2nOUZxD
Eeeeep!! Have you picked up your copy yet?
This one is based on a viral Reddit post. We read that post and took the story and ran with it. Mara and I sincerely hope you fall in love with this one.
B&N: http://www.barnesandnoble.com/w/the-marriage-pact-k-larsen
Kobo: https://www.kobo.com/us/en/ebook/the-marriage-pact-9
iTunes: https://itunes.apple.com/us/book/the-marriage-pact/id1220146402
Spread the love...
0
4
0
0
0
0