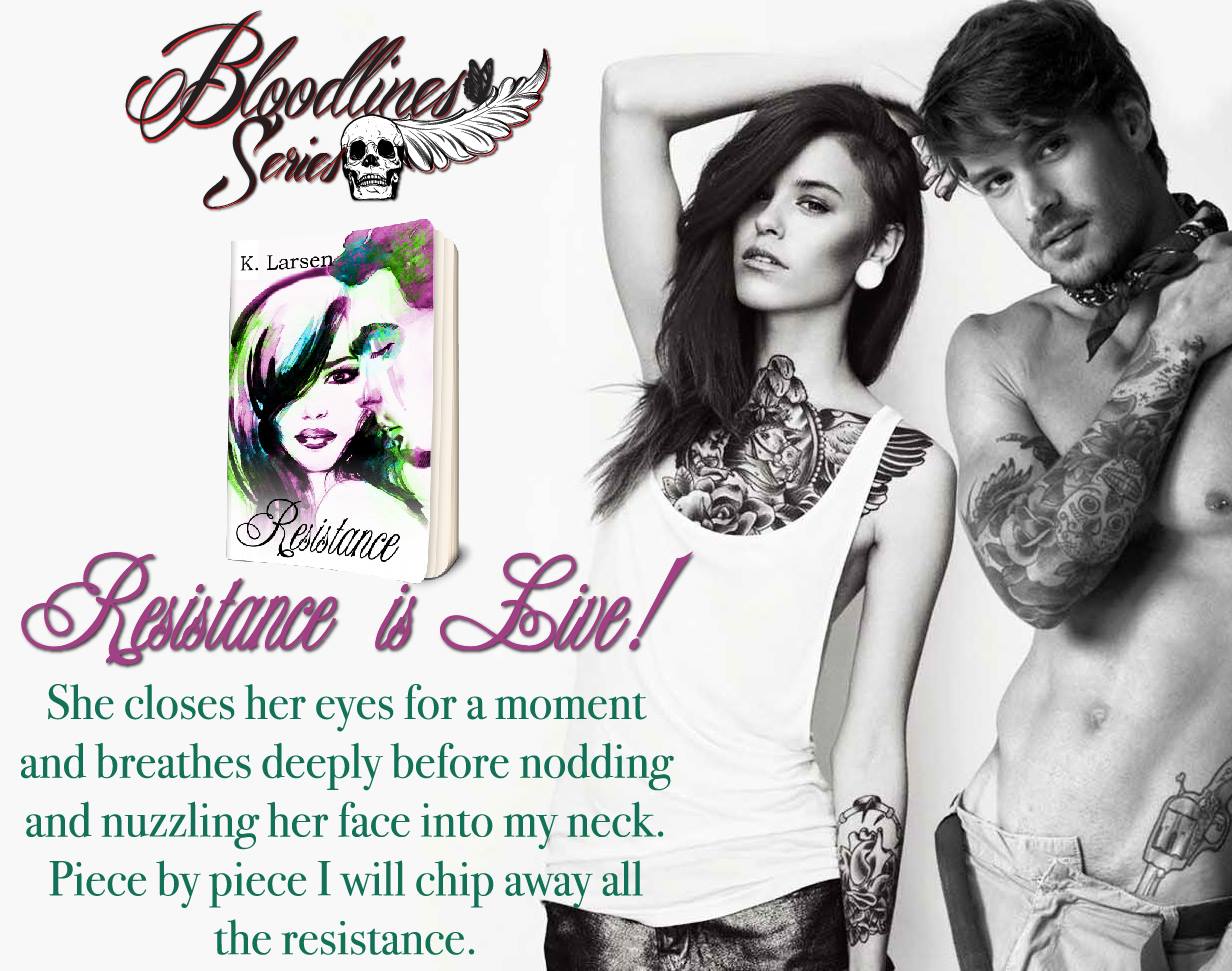 Resistance is live. The third book in the Bloodlines Series is waiting for you, not so patiently. 
My name is Sawyer Crown, I own Bloodlines Tattoo Parlor, despise drama, and have a penchant for broken women. 

It's a habit I intend to kick. 

My arrangement with Clara had been simple. We slept together if and when we wanted too. We were always best friends first. We raised Allie together with love. Four years into it did people assume we were married- yes. Did people assume I was Allie's father- sure. Did I love every second of those assumptions- most definitely. 

Then my world exploded. 

Clara left me. Moved on. I'm supposed to too. I just haven't figured the moving on part out quite yet. The heart wants what it wants right? Or maybe the mind want what it wants for the heart. All of those scenarios are bullshit though. Clara went for the gold. She carved out the happiness she needed, wanted. 

Now it's my turn. 

Everything seemed to be going great until a crazy one night stand that changed my world.
Spread the love...
0
0
0
0
0
0